Award-winning MacGyver: The Musical releases its much-anticipated world premiere album featuring Broadway and TV Stars. It will be released for digital and CD purchase on Friday, January 27th. Preorders for the digital version and CD will be available the first week of January 2023. Each album pre-order will unlock two songs from the show, available for immediate download.
The album release follows the widely acclaimed 2022 world premiere run of the musical in Houston, Texas which received Houston Press' 'Best New Musical' award.
Joining the explosive cast of MacGyver: The Musical is Broadway star Taylor Louderman of Bring It On: The Musical, Kinky Boots, and Mean Girls for which she received a 2018 Tony Nomination for Best Actress in a Musical, and who gives a groundbreaking performance of the song 'MacGyver My Heart'
Also on the bill is Tony, Emmy, & Grammy Award Nominee Brandon Victor Dixon, known for Broadway roles in The Color Purple, Motown: The Musical, and Hamilton, who lights up the album with his solo on 'Drink Drink Drink!'
And Tristin Mays, star of the recent MacGyver TV series reboot, makes her professional singing debut with a fiery solo 'Too Much Future' a protest song which centers around the show's protagonist – a punk rock singer in an underground band who, inspired by Mac, helps stop the invasion of West Berlin, brings down the Berlin Wall, and prevents World War III.
Says Tristin, "Even though 'Too Much Future' has to do with the story line of the show, it really resonates with me because it means you can't say anything that's going to change who I am—Like in my favorite line, 'But they won't break us 'cause we have heard the call.'— I know who I am now and I know what my calling is…it just makes me want to scream it out!"
Also, in keeping with the spirit of the show, in which the lead role of MacGyver is cast out of the audience in every performance, the producers ran a national contest on Broadway World to find who would sing the MacGyver role on the album which was won by a stellar performance from newcomer R.J. Christian.

The album comes from the creative genius of its Executive Producer Lee Zlotoff, creator of the original MacGyver TV series and co-writer of the MacGyver: The Musical book with Kate Chavez, Robin Holloway, and Lindsey Hope Pearlman, with music and lyrics by Peter Lurye.  Zlotoff said, "I wanted to create a truly interactive and immersive live experience that a whole family or community could share together rather than something that one could just look at on another screen by themselves."
 The music producer of the album is Michael J. Moritz, a Tony and Emmy Award winner, and Grammy Award nominee, who says "This record has so many songs that are ear-worms, many of them stick with me. Some of the innately German stuff is very fun [i.e. 'Welcome to East Berlin'], but I also like some of the straight-on rock stuff—'We Are The Tools' and the 'MacGyver Theme Song'… I think it's fantastic. I think fans of musical theater and fans of MacGyver will certainly like the album. It's a really great record."
Through 16 incredible original songs presented by world-renowned performers and creatives, MacGyver:The Musical album will transport you to a world where anything is possible if you just put your mind to it, and maybe add some duct tape.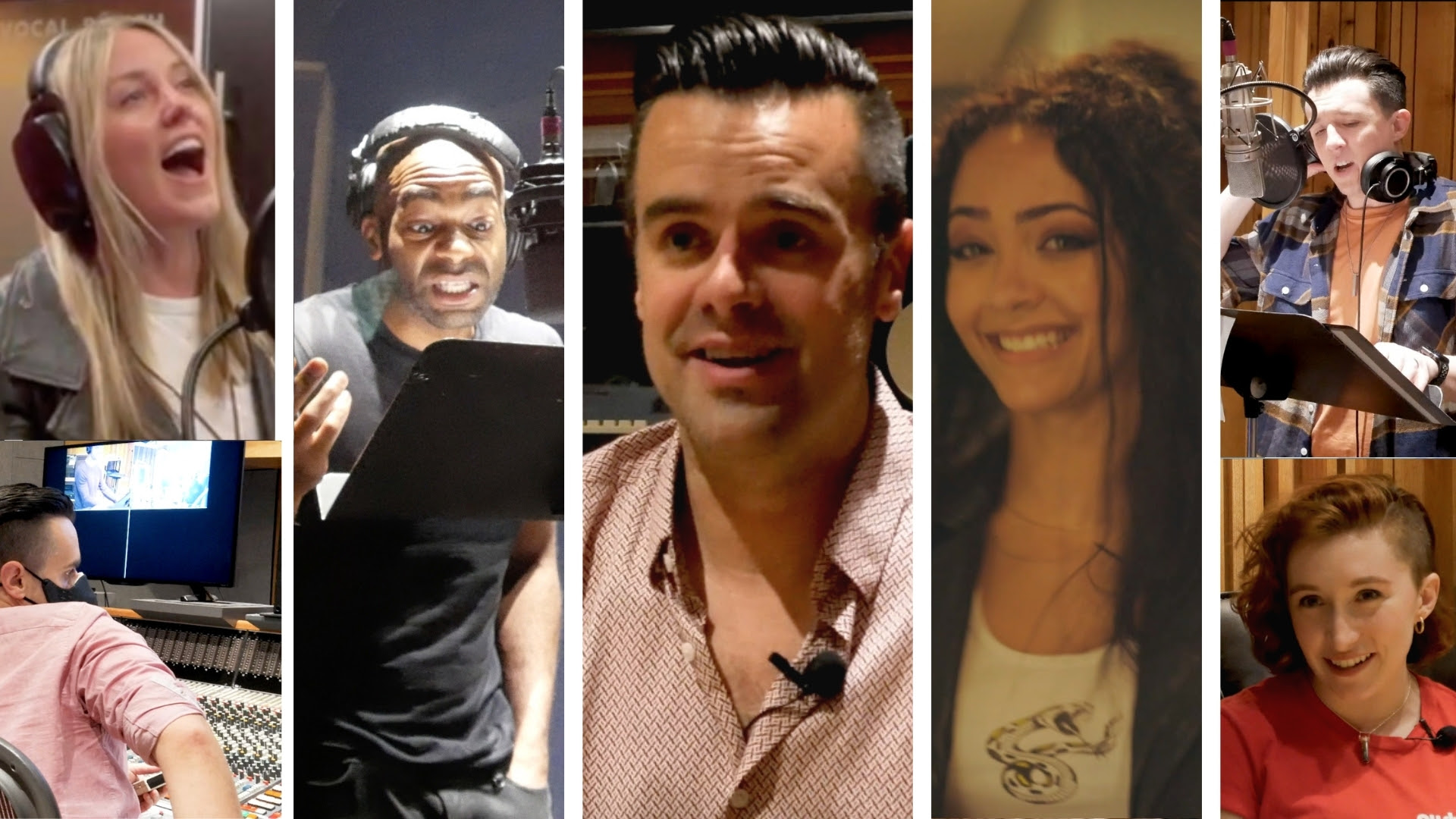 The MacGyver The Musical ALBUM Pre-orders + Release Dates: 
PRE-ORDERS: Available January 6th (Check back for link)
OFFICIAL RELEASE: January 27th (Album will be available for download and streaming on Apple iTunes, Amazon, and CD)
The MacGyver The Musical Album is being released on Yellow Sound Records and will also be available at BroadwayRecords.com