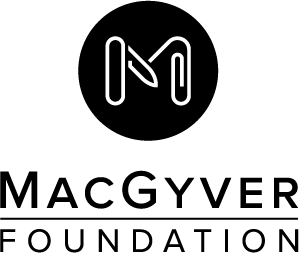 The MacGyver name is synonymous with innovation, ingenuity and the ability to solve complex problems using only the resources at hand, particularly in the face of a crisis.
The MacGyver Foundation aims to encourage and support individuals and organizations throughout the world who utilize self-reliance, non-violence and sustainability to improve people's lives. It is a recognized 501c3 charity.
MacGyver Foundation Scholarship Awarded to Brooklyn Tech Student Jacklin Xie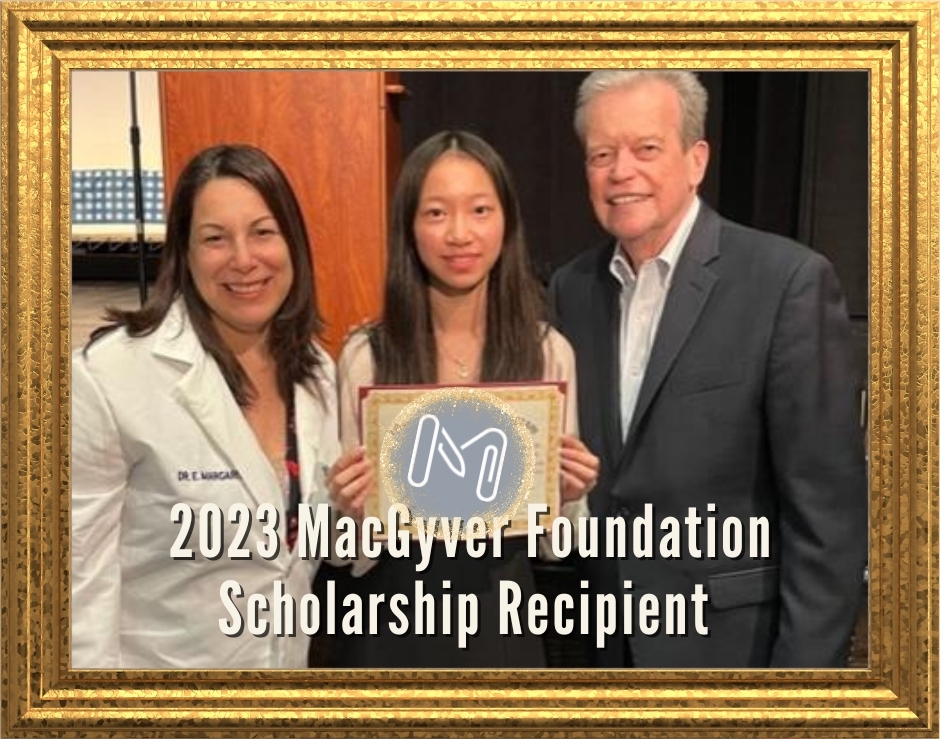 The MacGyver Foundation has presented a 2023 scholarship to outstanding Brooklyn Tech student Jacklin Xie for her achievements in STEM research. Her most recent studies endeavor to improve indoor air quality utilizing living walls as an affordable alternative to air purification systems.
"I am so grateful to the MacGyver Foundation for this award so I can continue my innovative research," says Jacklin, who was chosen from rising seniors in the Weston Research Scholars Program at Brooklyn Tech, the alma mater of MacGyver creator Lee Zlotoff. The program is a highly selective research class for Brooklyn Tech's highest-achieving STEM students. Teachers recommend freshmen who have demonstrated excellence in their classes for the program—especially STEM-related subjects. Those accepted into the program can take full advantage of access to laboratory space, guidance from mentors with scientific backgrounds, and the opportunity to work in university labs across New York City.
MacGyver Climate Innovation
Beginning in 2021, in conjunction with CAVU (Climate Advocates / Voces Unidas) the MacGyver Foundation will present an annual award of $1000 for the best video by a student in the Climate Innovation Challenge.
The CIC program cultivates student leaders who can think innovatively and communicate effectively about adapting to our changing climate. Students produce short videos or presentations that evaluate a specific climate vulnerability or impact and present a creative adaptation solution.
See article: MacGyver Foundation Grants Cash Award.
Given all the challenges facing our global civilization, we realized there was a growing need for engineers of all kinds to help us solve them. But, half the world's population—namely women—were either being left out or discouraged from becoming the engineers we so desperately needed because– of all the engineers or engineering students in the world– only 19% were female, and even that percentage was dropping. Also recognizing the power and influence of media to change attitudes and culture by providing inspiring role models, in 2015 The MacGyver Foundation—in association with The USC Viterbi School of Engineering, The National Academy of Engineering and others—launched its first major project, The Next MacGyver.
This was a global script competition to create a female engineer-type character, like MacGyver, in the hope that a new TV series with such a character might encourage and inspire more women to explore the field of engineering much as the wildly successful CSI franchise had produced a dramatic increase in young people going into the forensic sciences. We ultimately received over 2000 submissions from which 12 finalists were chosen. Those finalists were then flown to Los Angeles to present their concepts to a panel of top television producers. Five winners were then selected by the producers and each winner was awarded $5000 and paired with one of the producers to help mentor their project. The project received 500,000 media hits and, in part, at least helped produce the new MacGyver reboot series, in which several of the key characters are female.
The video of the whole awards ceremony is below.
"With a little bit of imagination, anything is possible."