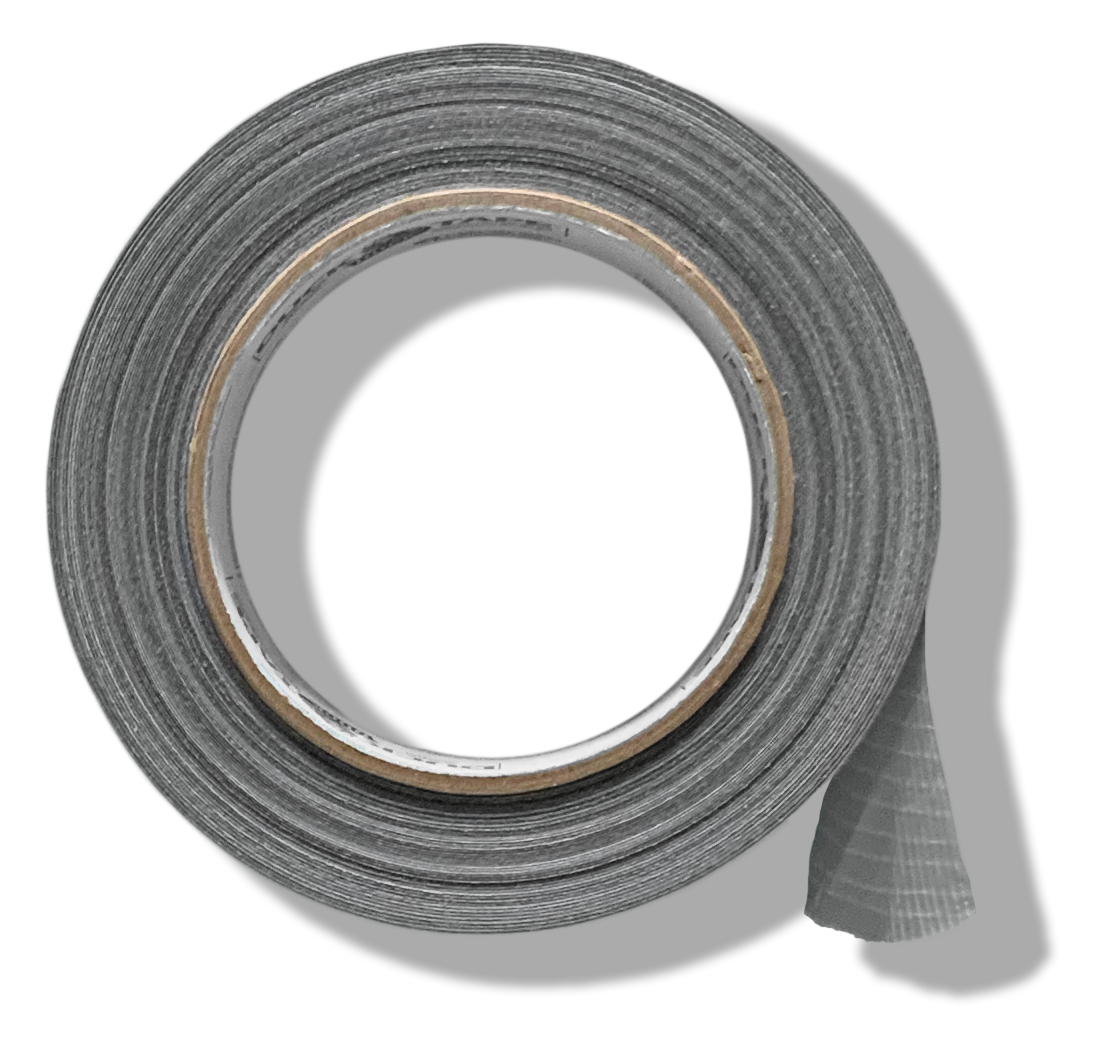 You don't need us to tell you the world is changing—fast. And the need for self-reliance, ingenuity and pitching in to move things in a positive direction is greater than ever. So…if the Mac TV shows are done for now, maybe it's time to stop watching MacGyver and start being MacGyver. Wouldn't you say?…
And it's okay to do that just for fun or…if you're so inclined to do that for real.
Did you ever dream of being MacGyver? Well, here's your chance. Because in the new MacGyver musical, in every performance we cast the role of Mac right out of the audience! No kidding.
Before every show, we ask for volunteers from the audience, hold a brief audition, and then, with their applause, let everyone decide who will play the lead that night and, well, MacGyver their way through it all!
'How can that possibly work?', you ask.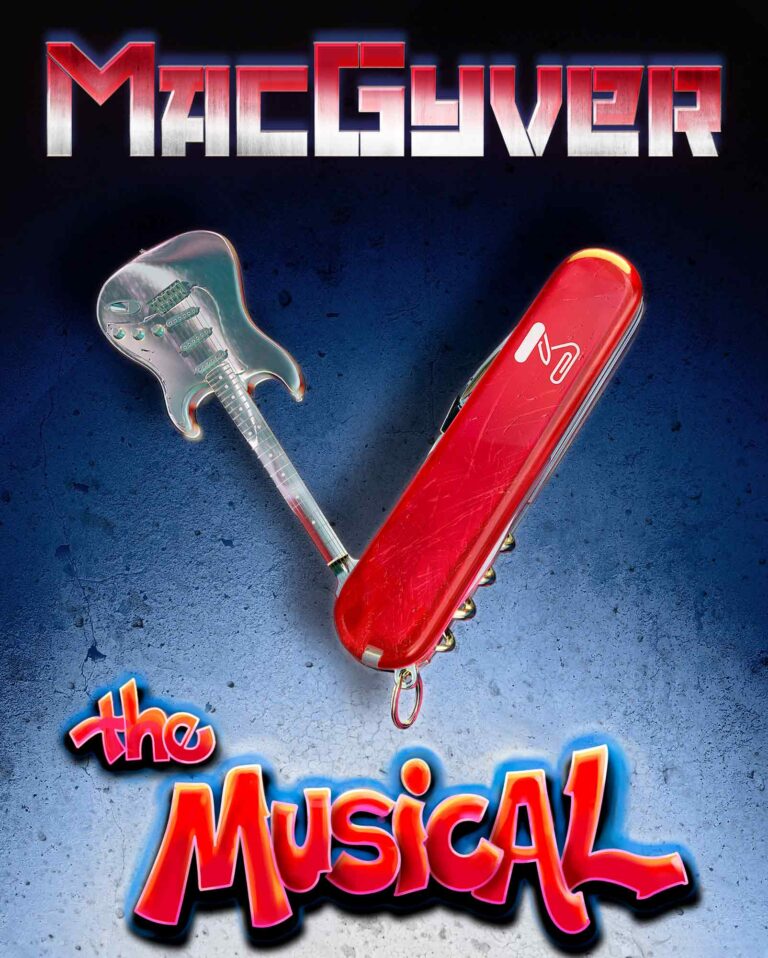 Believe it or not, we're pretty much all MacGyvers now. So, if you'd like to find out how to do that better for whatever you're up against, here are some things to get you started.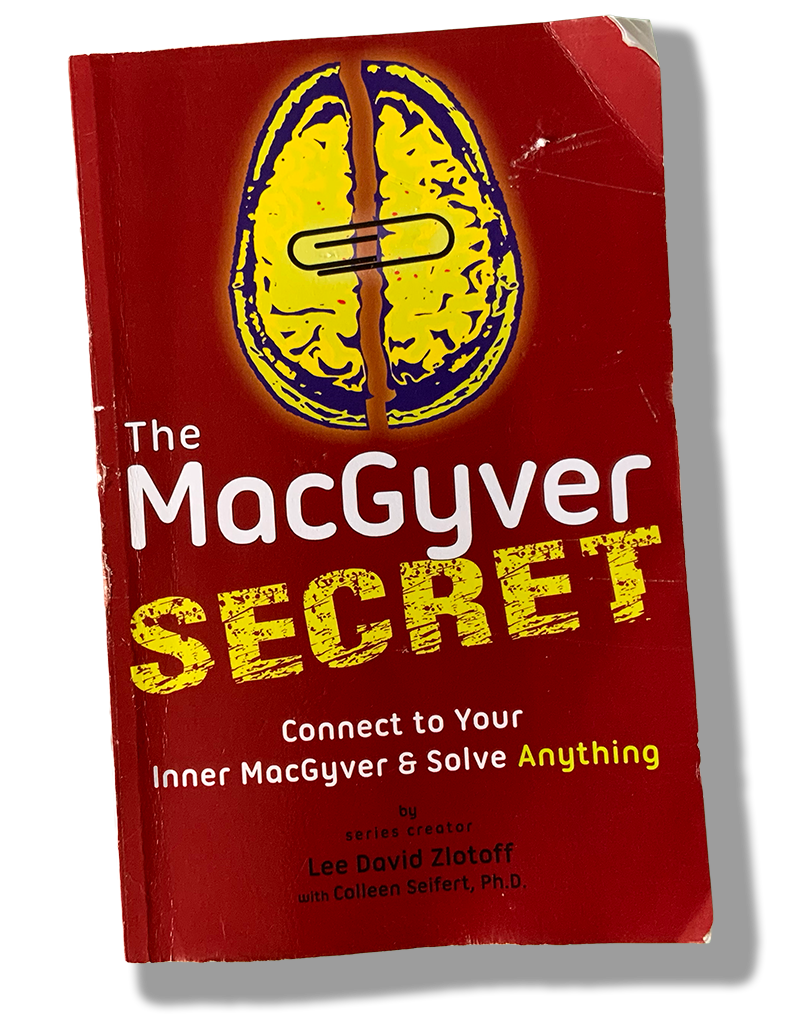 Written by the creator of MacGyver, The MacGyver Secret book details everything you need to experience breakthroughs in your creative problem solving. It teaches you the 3 simple steps to connect with your Inner MacGyver, guides you through the science by co-author Colleen Seifert, Ph.D. of why it works so well, shares tips about how to apply it in both personal and work situations, and gives you real world examples of how people like you are using it every day. It's a radical new approach to creative problem solving!
This will allow you to solve even the most complex technical, creative, or personal problems simply and reliably. And so will not only enhance your professional standing, but provide you the freedom to more fully experience your personal life and be more connected and supportive to those who you live and work with.
The MacGyver name is synonymous with innovation, ingenuity and the ability to solve complex problems using only the resources at hand, particularly in the face of a crisis.
The MacGyver Foundation aims to encourage and support individuals and organizations throughout the world who utilize self-reliance, non-violence and sustainability to improve people's lives. It is a recognized 501c3 charity.
"With a little bit of imagination, anything is possible."