Celebrating Important Women in the MacGyverse + 'MacGyver My Heart' with Broadway's Taylor Louderman 
Women's History Month's beginnings in the United States date back to the first International Women's Day in 1911…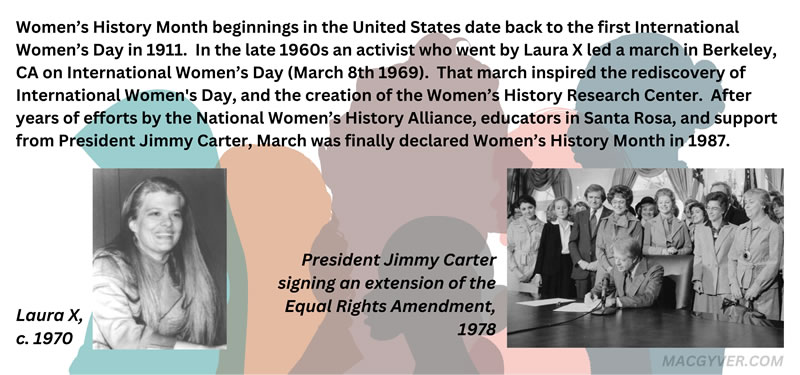 Today in 2023 Women's history month is just as meaningful – many of us share common liberties, and yet in some parts of the world, women and men alike are fighting daily for women's basic human rights. So we honor the brave women around the world who remind us that anything is possible.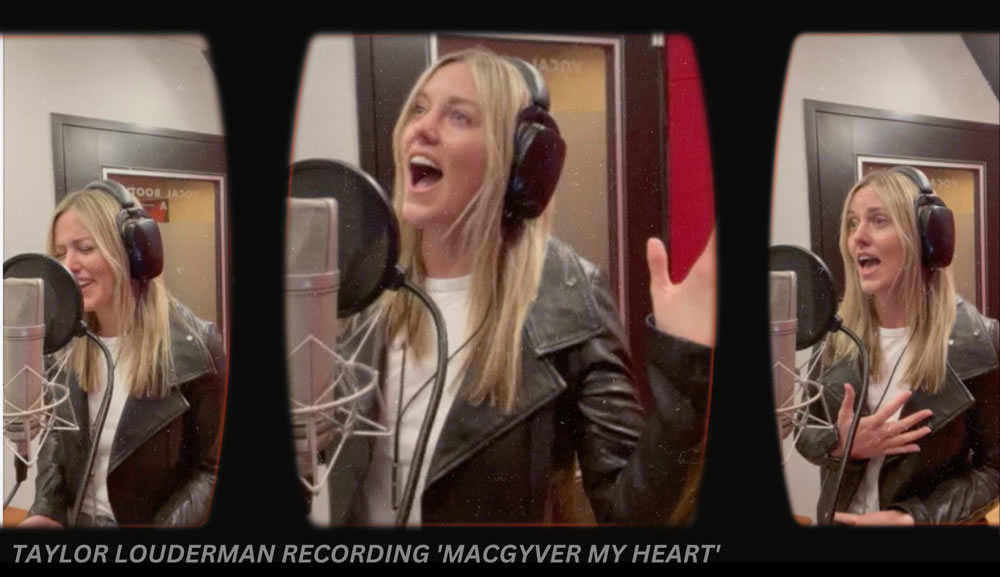 Topping off our list of Noteworthy women in the 'MacGyverse' is Broadway star and brand-new mother Taylor Louderman – from Bring It On: The Musical, Kinky Boots, and Mean Girls for which she received a 2018 Tony Nomination for Best Actress in a Musical, who presents us with a stunning performance of 'MacGyver My Heart' on the MacGyver The Musical Album. She is also the founder and President of the Write Out Loud project which offers an annual songwriting contest, created by a "group of people that believe strongly in the idea that success and happiness in life is derived from your ability to help others achieve success and happiness… who believe in the positive effect that musical theatre can have on a person's life… [and] that understand the impact that a song or lyrics or live performance can have on the people experiencing it."
How will MacGyver: The Musical impact you, you may ask? Find out by watching Taylor Louderman's breathtaking recording session of MacGyver My Heart, or sing-along at home with the lyrics:
Noteworthy Women in the MacGyverse

A List of Important Females in the MacGyver Universe…
Taylor Louderman
New mother and Broadway star; Founder of Write Out Loud project; Singer of 'MacGyver My Heart' on the MacGyver: The Musical album
Tristin Mays
Riley Davis on the MacGyver series reboot; 2016-2021
Singer of 'Too Much Future' on the MacGyver The Musical album
Lindsey Hope Pearlman
MacGyver: The Musical writer and NY-based writer, director, and performer
Kate Chavez
MacGyver: The Musical writer and NM-based actor, writer and director
Dr. Colleen M. Seifert
Science Advisor for the MacGyver Secret. As a cognitive scientist, she offers expertise informing the development of the book and workshops.
Meredith Eaton
Matty Webber on the MacGyver series reboot (2017-2021)
Levy Tran
Desi Nguyen on the MacGyver series reboot (2019-2021)
Reign Edwards
Leanna Martin on the MacGyver series reboot (2017-2019)
Kate Bond
Jill Morgan on the MacGyver series reboot; 2017-2018
Sandrine Holt
Patricia Thornton on the MacGyver series reboot; 2016-2017
Isabel Lucas
Samantha Cage on the MacGyver series reboot; 2017-2018
Aina Dumlao
Andie Lee on the MacGyver series reboot; 2016-2017
Amber Skye Noyes
Scarlett on the MacGyver series reboot; 2020
Christine Moore
Director (2 episodes) on the MacGyver series reboot 2017-2021
Tawnia McKiernan
Director (2 episodes) on the MacGyver series reboot 2017
Elizabeth Allen Rosenbaum 
Director (2 episodes) on the MacGyver series reboot 2017
Lily Mariye 
Director (2 episodes) on the MacGyver series reboot 2018-2020
Alexandra La Roche 
Director (2 episodes) on the MacGyver series reboot 2019-2020
Lindsey Allen
Exec. story editor / Writer on the MacGyver series reboot; 2016-2019
Nancy Kiu
Exec. story editor  / Writer on the MacGyver series reboot; 2016-2019
Stephanie Hicks
Story Editor / Writer on the MacGyver series reboot; 2020-2021
Teresa Huang
Story Editor / Writer on the MacGyver series reboot; 2020-2021
Cindy Appel
Writer on the MacGyver series reboot; 2020-2021
Sophia Lopez
Story writer / Writer on the MacGyver series reboot 2019, 2021
Alessia Costantini 
Writer on the MacGyver series reboot; 2021
Monica Macer
Writer, Producer, and Showerunner on the MacGyver series reboot (2021)
Marianne Clarkson 
Story editor (19 episodes), and Writer (2 episodes) of original MacGyver series; 1988-1989
Elyssa Davalos
Nikki Carpenter; 1987-1989
Teri Hatcher
Penny Parker on the original MacGyver series; 1986-1990
Claire Vardiel
Eunice on the original MacGyver series 1988-1990
Mayim Bialik
Lisa Woodman on the original MacGyver series 1989-1990
Kimberly Scott
Mama Lorraine on the original MacGyver series; 1991
Roxanne Reese
Cynthia Wilson on the original MacGyver series
Linda Darlow
Connie Thornton on the original MacGyver series
Michele B. Chan
Mei Jan on the original MacGyver series