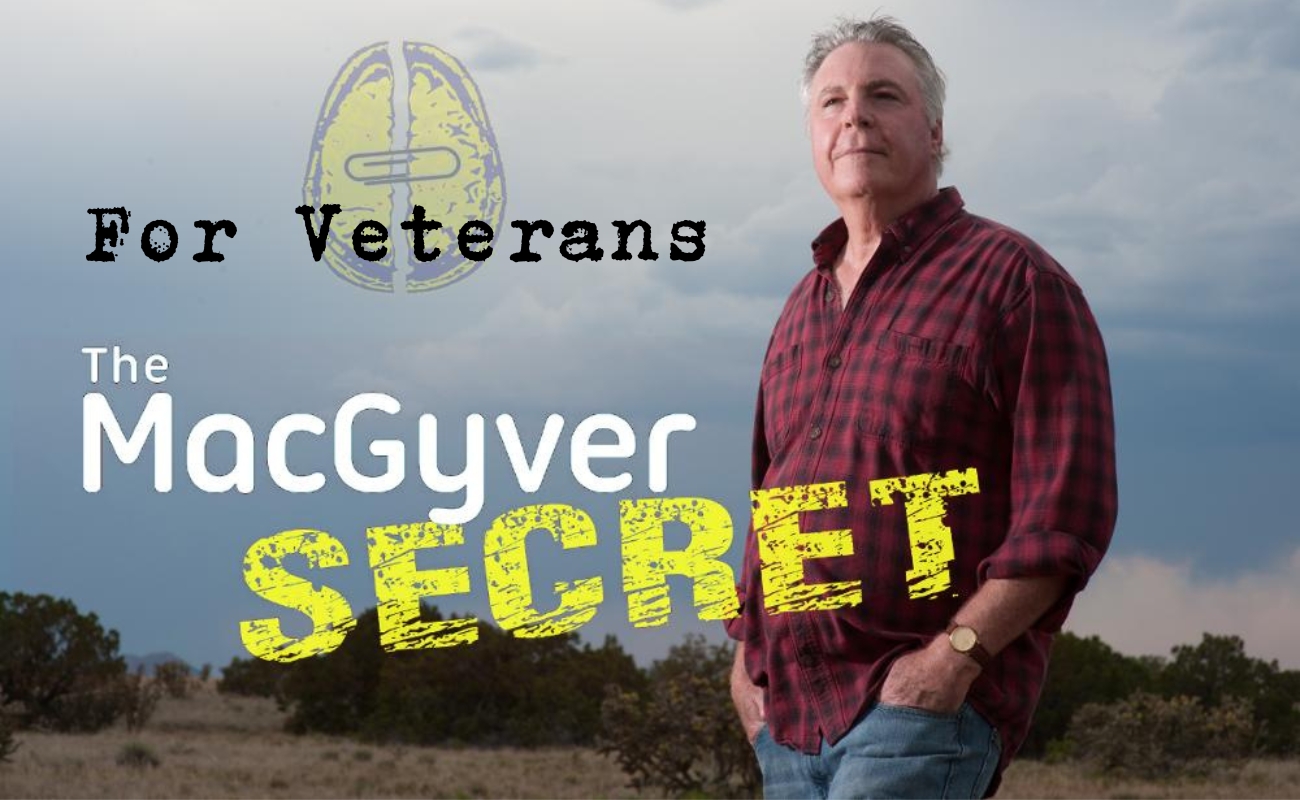 Building on the success of his best-selling book, The MacGyver Secret, author, and creator of MacGyver Lee Zlotoff has just announced the first pilot program of The MacGyver Secret for Veterans.
We know you've been seeing a lot lately about The MacGyver Musical and the album from the show we recently released, mainly because we were just so excited about how far that project has come and all the momentum still building behind it.  But in the quieter corners of the MacGyverse– as we like to call it– we've been working on some other important projects that we thought you might find of interest.
For those of you who haven't been to the website lately or may not recall, in 2016 MacGyver creator Lee Zlotoff released his best-selling book The MacGyver Secret: Connect to Your Inner MacGyver and Solve Anything!  Co-authored with Colleen Seifert PhD, the book outlined a simple but effective technique for tapping directly into your Inner MacGyver—or subconscious mind—to solve any kind of problem you might have, be it creative, technical, or personal.  All of which is possible by using nothing more than a pen and a piece of paper.
Since then, Lee has been quietly researching if this unique approach to problem solving might be of help to our country's veterans.  Many who leave the military continue to struggle in their civilian lives regardless of what war they might've served in or even those that were never in combat situations.  The fact is the annual suicide rate for veterans is 50% higher than the national average and more than one out of every ten homeless people in this country is a veteran.
Aware of these painful and troubling statistics, as well his personal experience growing up in a household with a veteran father, Lee was able to connect last year with four Veterans' Administration therapists around the country who deal with veterans and these difficult issues daily.
And, after sharing the Mac Secret with these specialists and Lee explaining why he thought it might prove useful to veterans, every one of the four therapists agreed that the approach made sense and a pilot program should be undertaken as soon as possible.
Thanks in large part to their encouragement and support, we are about to undertake the first pilot program of The MacGyver Secret for Veterans.  Over the course of two weeks, from April 24 through May 7th, Lee, and a friend he's known since college named Michael Parks, who is a combat vet, will teach four different groups of veterans how to use the MacGyver Secret.  The setting for this will be the AT EASE CAMPGROUND in Bainbridge, Georgia owned by veterans Don Fabian and Patti Mehm, who have generously agreed to provide the food and lodging for all involved.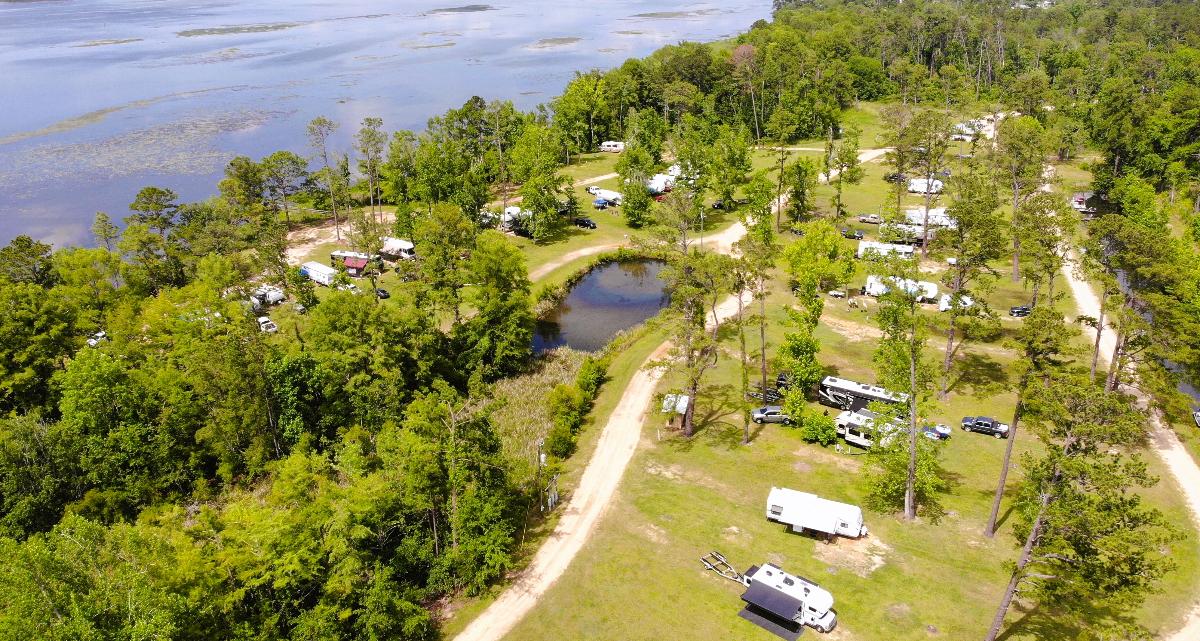 The hope is that from this, and future trainings like it, Lee and Michael will have enough feedback and at least anecdotal evidence to produce a new edition of The MacGyver Secret designed specifically for veterans and their families.
Says Lee, "My Dad served in World War II.  And, though nobody named it back then or had any way to treat it, he clearly suffered from PTSD as a result of his experience overseas.  So, while I never served in any of our country's wars, me and my family were certainly embedded in his war.  And I thought that if the Mac Secret could help even a small percentage of veterans and their families from dealing with that damaging trauma, it was worth trying."
We look forward to sharing with you how the pilot program goes.  And, until then, if you know of or are part of a veteran's group that you think might be interested in learning more about participating in our pilot program, just drop us an email at info@macgyver.com.